Coronavirus Statement
Stuart Reid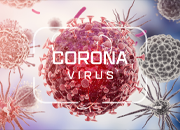 Further to the Prime Ministers' announcement on Monday 23rd March regarding the ongoing COVID-19 situation, we can confirm that we remain open for business but will not be able to offer site visits until the official advice changes.
Our online shop is still operating as normal and we can supply any replacement inverters, parts and accessories you may require. We are also still answering the phone to offer the expert advice you need to choose the correct product and any after-sales support. Deliveries may take one extra working day.
As a reputable and socially responsible company we have decided to suspend our site work, which includes installations and repairs to solar panels. A faulty photovoltaic system can be inconvenient but it is, frankly, a first-world problem and cannot be considered essential. We'll be happy to help get your system back to normal when the world calms down.
Thank you for your understanding during this unprecedented crisis and may we wish all our website viewers the best of health.