Solar panel removal
Stuart Reid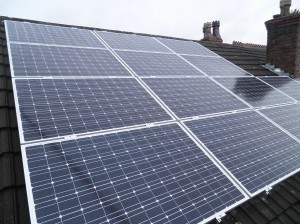 There are all sorts of reasons you may want your solar panels moved or removed:
Building an extension which involves changes to the roof
Loft conversions with dormers or roof windows
Poorly fitted 'free' systems (although we can repair or tidy these up instead)
In cases of having building work done, we can move your solar photovoltaic panels to a different roof, or even (if space allows) put them in your garden for you.
Alternatively, we can decommission and remove your solar panels (both thermal and photovoltaic) and make any necessary repairs to the roof. Contact us for a quote.